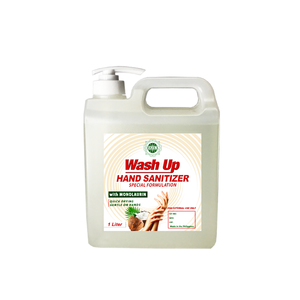 Introducing an All Natural Herbal Product from the Philippines: Wash Up Hand Sanitizer by Daila Herbal

Product Details: 
Hand Sanitizer for waterless disinfection. Coco-based Monolaurin for natural protection for daily use.
Direction: Squeeze an ample amount of solution in your palm and gently rub it all over your hands. Let it dry.